Color Power Lookbook
We have all been there; searching in our closets for another outfit to wear, but tired of wearing the same look. Most of us don't have a gazillion dollars laying around to recreate SJP's walk-in closet from Sex in the City(though we wish we did, OKAY)! Are you saying enough is enough? Needing a change but not ready to hand your wallet over to those Fab retailers? I've got your back! I put this mini-Lookbook together to show you a couple easy transitions into adding color to those basic pieces in your closet. Before I break down the pop of color transitions, let's discuss a couple of basics you should have readily available on your wardrobe: a black skirt, and black pumps! I use these pumps for every occasion-work, werk ;), and girls night out...just to name a few. Choose a simple design in the pump and heel height that feels good! Here's a close up of my go-to: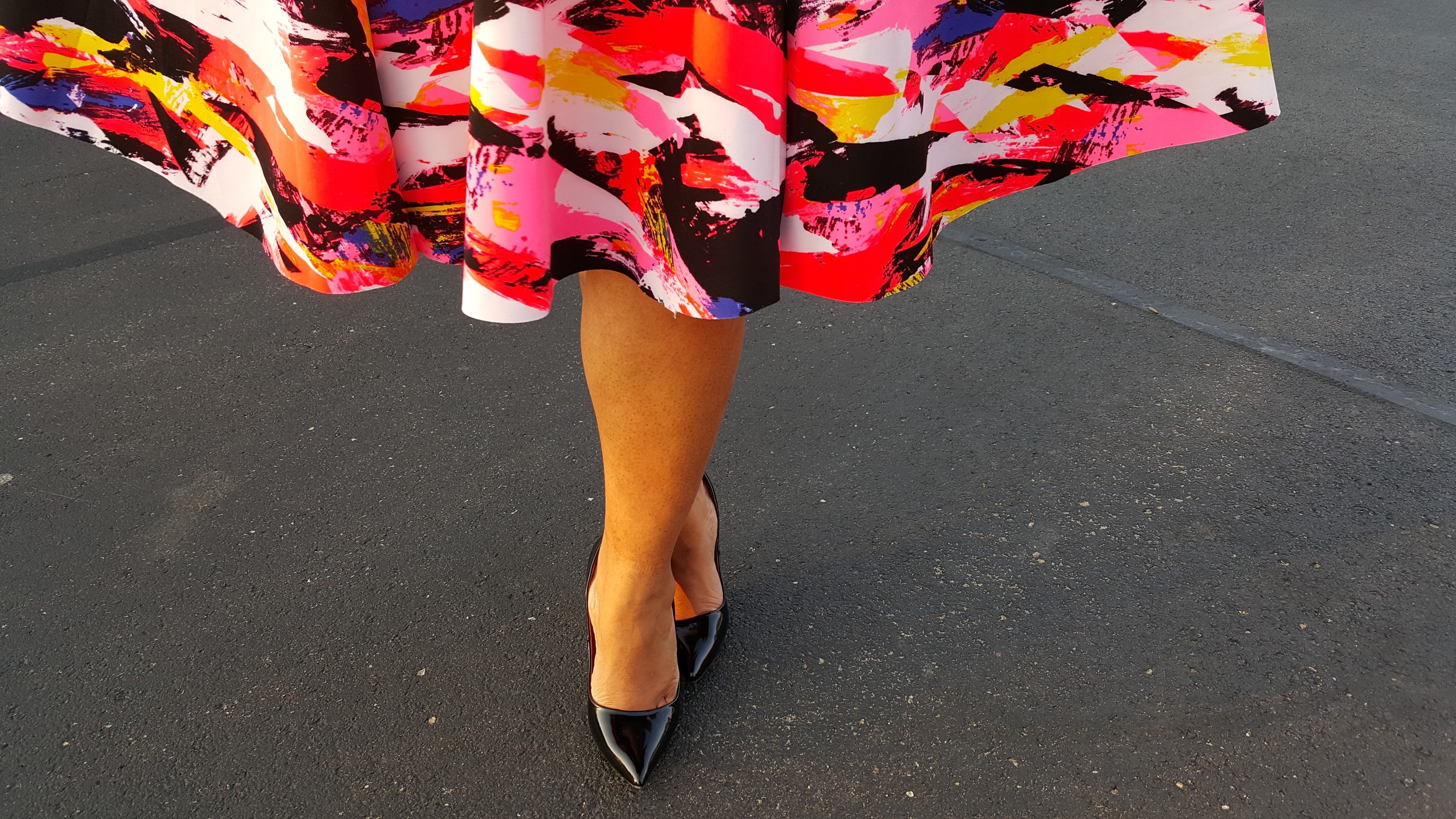 Now, taking a black skirt to the next level is super easy, but can be challenging to keep "cool" during these hot months . The trick is in the DRAMA! Fun dramatic tops in vibrant colors make a black skirt pop this summer. Styling tip: pick out on-trend tops like this halter and off-the-shoulder look to stay in current season even with a dark bottom. Same skirt, different tops- 2 completely different looks with a basic on bottom.
I added this colorful abstract skirt to my wardrobe too! It works great with my new yellow halter when I want to steal the show (yay! 2 different looks with the same top!), but would work great in an office setting with a white or black blouse to tone it down. Super cute, right? Did I mention it cost me $20 bucks? Yeah.
So there you have it! 3 different looks with 4 key pieces. I loved throwing these outfits together, but I want to hear what you think! Leave me comments below!
Psst....want more info on that abstract skirt or the ruffle top? They will be featured alongside a few other AHHHmazing pieces in a "Haul" post on Wed! Comeback and see all the goodies with links and everything!
Enjoy today!
xoxo-Sierra