Fall is for Donuts: Visit Butler County
This post is sponsored by Butler County Tourism. All opinions are my own.
It's finally Fall! The leaves are turning colors, temperatures are dropping and people are getting excited about all things Pumpkin Spice. Recently, I took a girlfriend on a trip to Butler County, Ohio to dabble in all things fun and food. Butler County proved to be a great place to spend a weekend. As we are approaching Fall Break, let's get to know more about what Butler County has to offer!
Did you say donuts? I'll be honest, I've always been a fan of donuts. I loved them when I was a little girl (jelly-filled only), but then I took a break during my teenage and college years, focusing on well…pretty much pizza. Sure, donuts were around, but I needed a break from regular ones. Fast-forward to today, and the donut craze is alive and cooler than ever before. In fact, donuts are so "in", that you can actually travel a "trail" in Ohio, featuring 12 donut shops spanning 80 miles! Talk about taking donuts seriously! We sure got our fill during our last girl's getaway trip to Butler County. If you aren't familiar with the Donut Trail, let me get you up to speed!
How the Donut Trail Started:
Started in 2016, the Donut Trail in Butler County is one not to be missed by donut enthusiasts. To date, over 17, 400 people have taken on the sweet task of completing the Donut Trail. Where do you begin? Start at any one of the shops to get your donut passport and begin the trail. In all, it could take you several hours to visit all 12 shops, and doing so would leave you with a full belly of donut-y greatness, but I suggest spreading it out over a few days in case some shops sell out of their goodies. We were in town for a couple of days and decided to take on the trail challenge and hit 3 stops this trip, but I wanted to share all 12 for reference when planning your next getaway.
Stops on the Donut Trail:
Central Pastry Shop- Middletown, OH
Holtman's Donut Shop- West Chester, OH
Jupiter Coffee and Donuts- Fairfield, OH
One of our stops on the trail led us to this eclectic and cool coffee shop featuring far-out donuts that taste even better than they look. We picked out a few favorites and chatted up with the locals about Jupiter to figure out what makes their donuts so great. Then we ate a few….and a few more. I think we got it.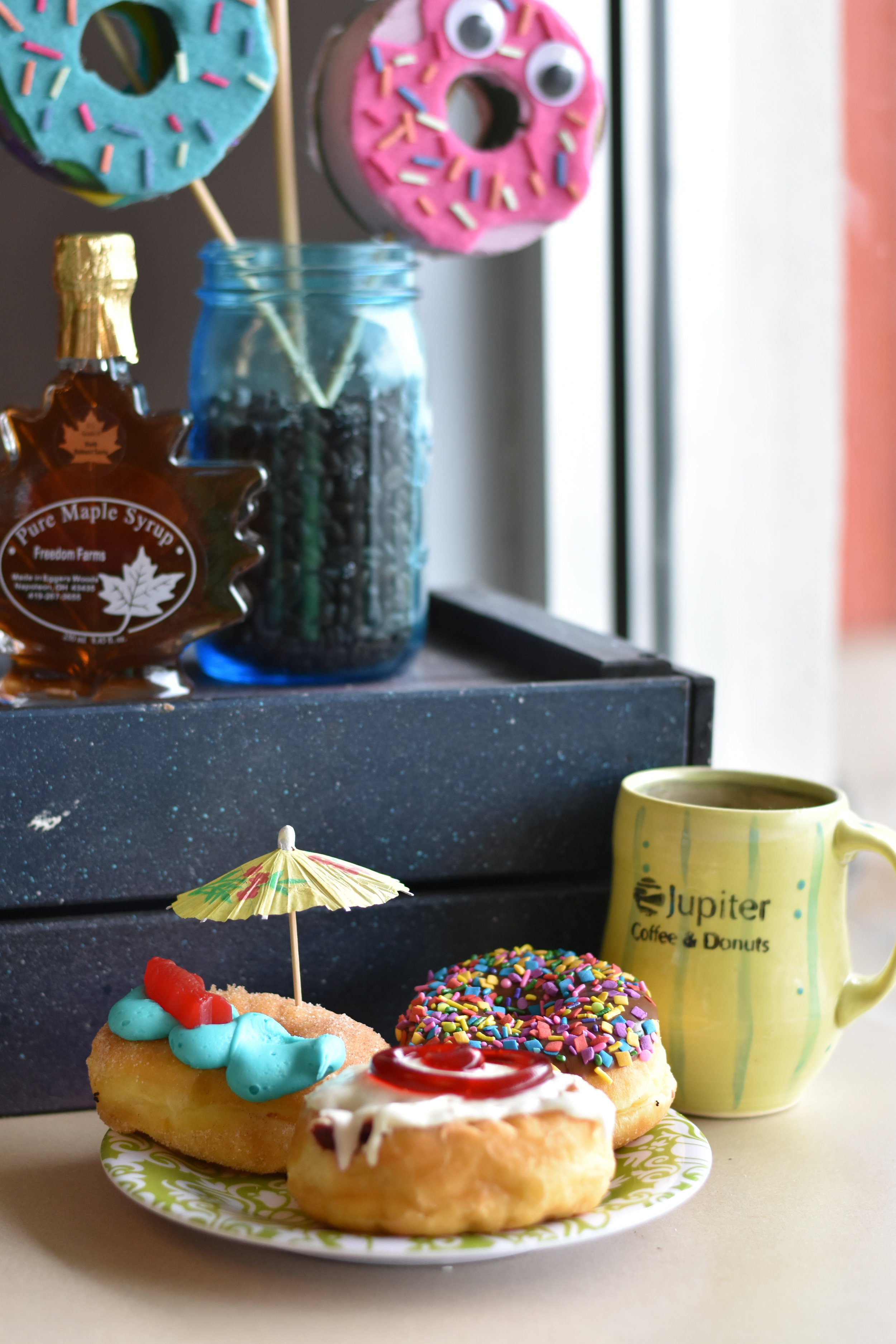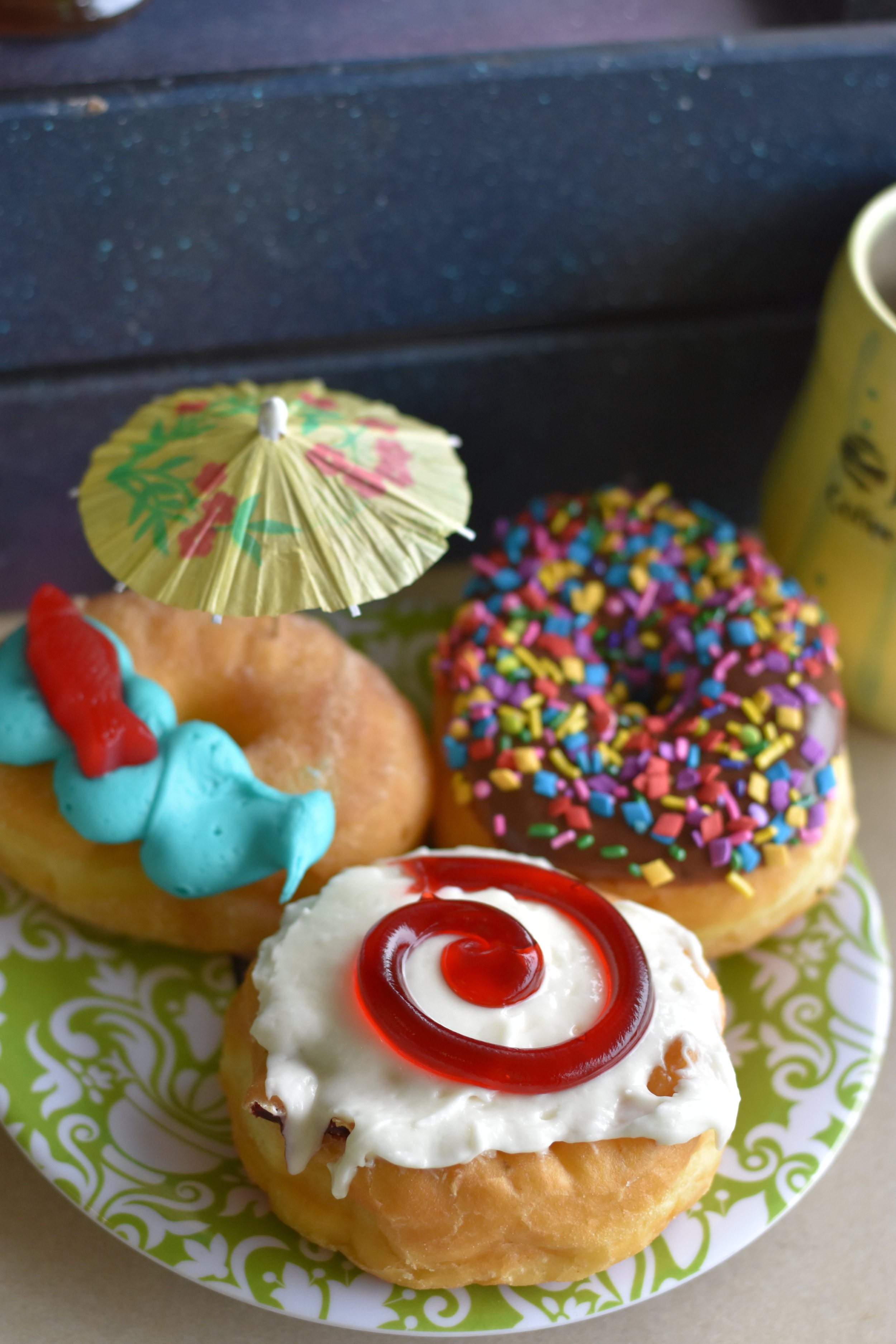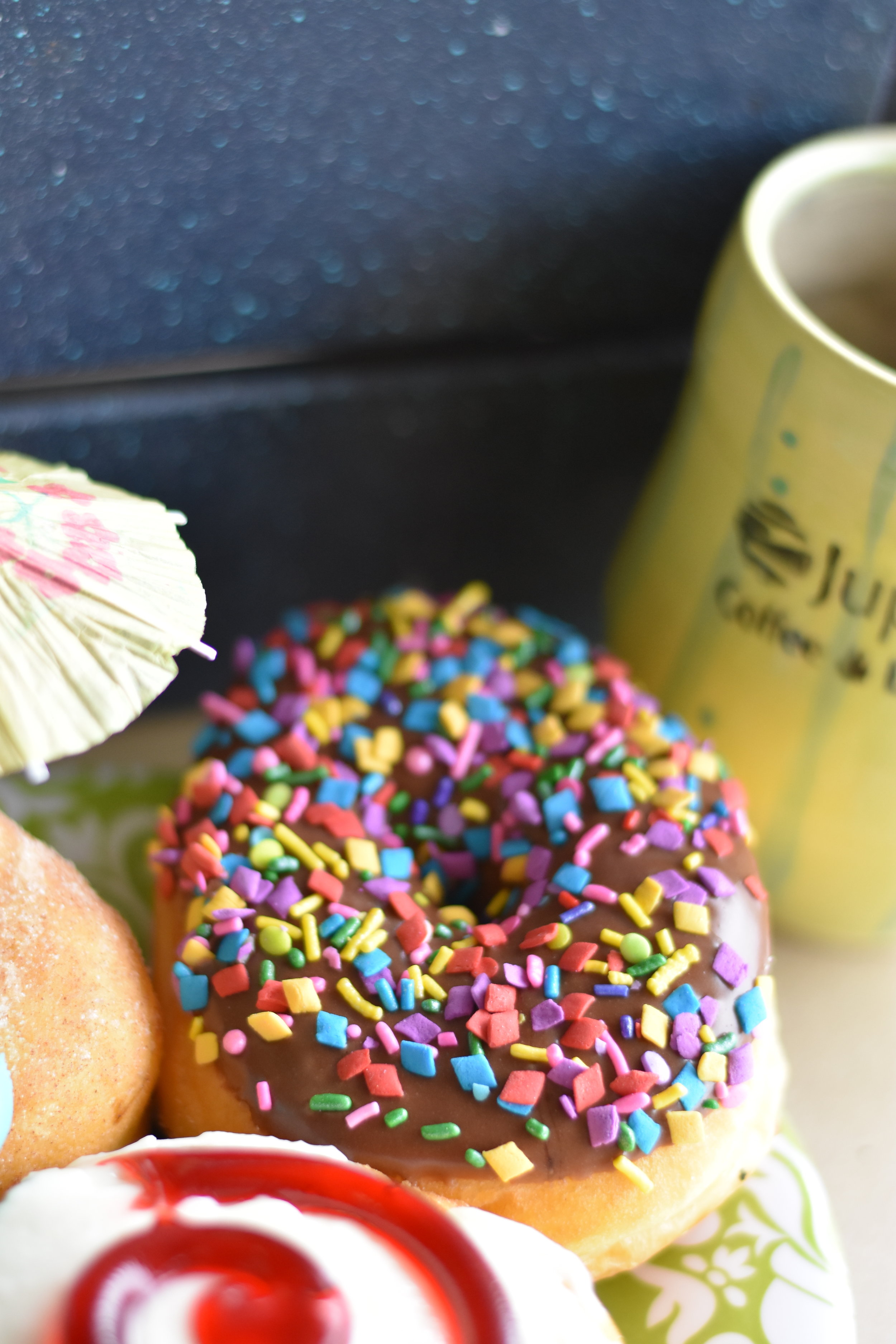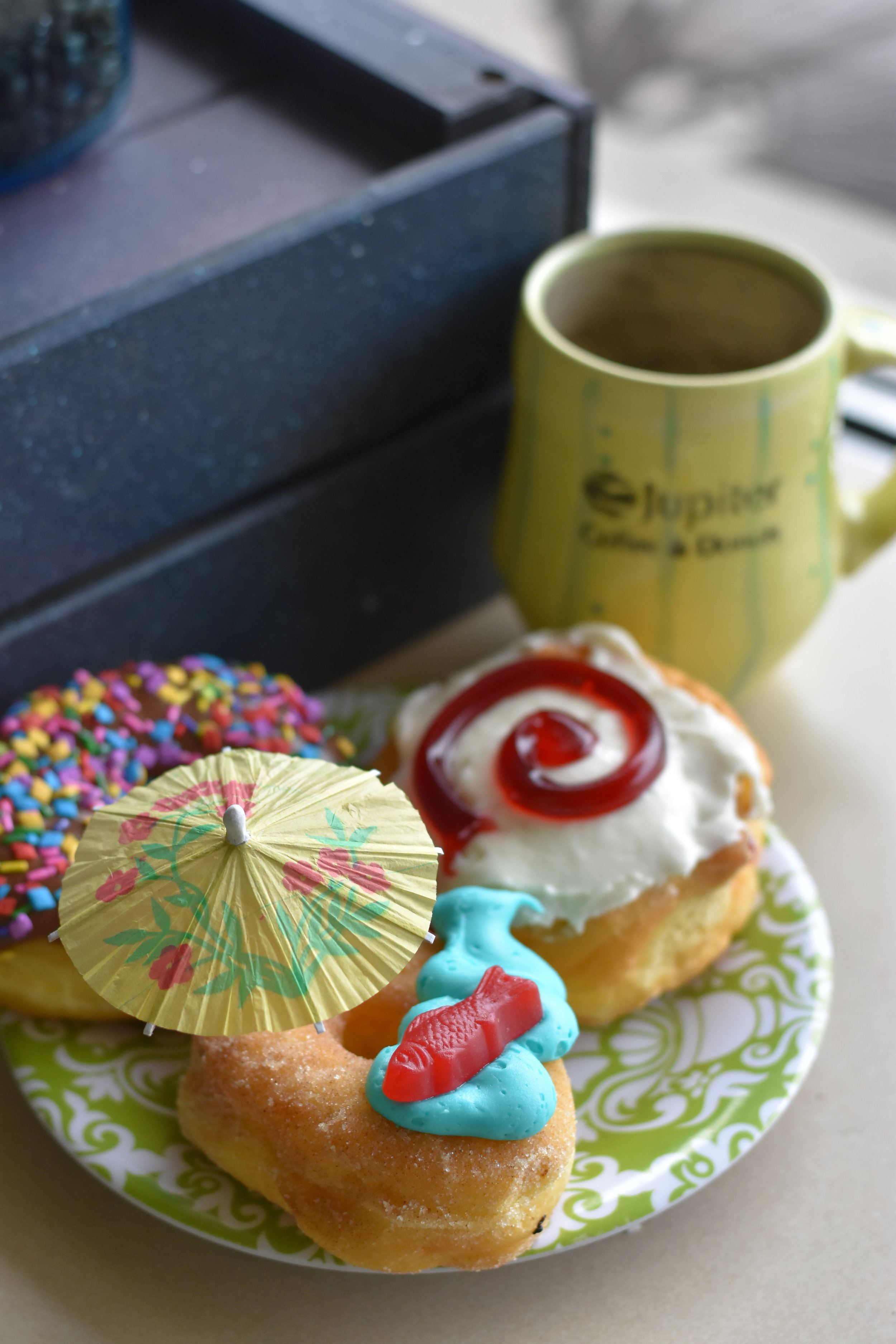 Martin's Donuts- Trenton, OH
Kelly's Bakery- Hamilton, OH
Now when you think of Instagramable donuts, I want you to think of Kelly's Bakery. One of the coolest stops on the trial, Kelly's features a wide variety of mouth watering donut combinations, like this smore's donut complete with tiny marshmallows. Who's ready for Fall?
Milton's Donuts- Middletown, OH
Mimi's Donuts and Bakery- Hamilton, OH
Oxford Donut Shoppe- Oxford, OH
Ross Bakery- Hamilton, OH
Stan the Donut Man- West Chester, OH
The Donut Hole by Milton's Donuts-West Chester, OH
The Donut Spot- Fairfield OH
There's more than what meets the eye on this stop. Probably one of the more laid back and chill spots on the Donut Trail, The Donut Spot knows the power of serving up a freshly baked and warm donut. We were taken by how each bite really melted in our mouths. Take a look!
What to do when you are full from all of the donut-y goodness? Hit up a few local eateries like Jolly's Drive In, a hometown favorite. Be thrust back in time when you visit this 80 year old drive-up diner of your dreams. The best part? You can still get an ENTIRE meal for under $5 bucks…well, unless you add their delicious root beer :).
Are you ready to take on the Donut Trail? Tell me your favorite donuts in the comments!
Enjoy Today!
Xo-Sierra