5 Workout Trends to Try This Spring
I've been getting serious about my fitness lately. I'm coming up on my 10 year wedding anniversary, and I want to get these curves together for our 8-day cruise. I've tried so many workout routines and honestly, I get bored after a while. I polled my amazing readers over on my Facebook Page to see what workouts keep them focused and interested. Here's what they came up with, plus a couple of my own :)
Like...literally. According to my fellow #KurvyGirls, dancing is the best way to stay fit and have a little fun. I tried this theory out while watching "The Fitness Marshall" on YouTube. I burned almost 700 calories in 1 hour. All I did was follow along to their ridiculous dance moves and I had a BLAST!
Need a great workout sports bra? I'm sharing a few faves at the bottom of this post!
I recently picked up kickboxing as a fun alternative to build muscle and rev up my heart rate. I'm not alone. When I polled the group, this came up as a way to keep those curves tight, and let off a little steam. Style Tip: If you are as extra as I am, join a boxing gym and get your own custom gloves. Mine are pink and black, because....duh.
#3 Lift Weights (While Wearing a Sweat Belt)
You guys. This one is all me. I've had this sweat belt for ages and every time I wear it, I see results. This is a great way to ensure you are still sweating while lifting weights. When I'm on a treadmill, I see the sweat dripping down my face. Not so much when I'm toning. I've found removing the belt to see visible sweat is a motivation.
#4 Everybody Do That Yoga.
Full disclosure, I've had this package unopened for over a year, but when I asked my readers about yoga, I felt inspired to bring it out again. Most people have told me just 15 minutes of yoga in the morning has helped them to de-stress. I often feel like I need to clear my mind to get focused on the task at hand. Maybe you do too. Add yoga to your list of workouts to try this Spring. Insider Tip: lots of studios have caught on to this trend and offer yoga in super fun ways. Trap yoga anyone?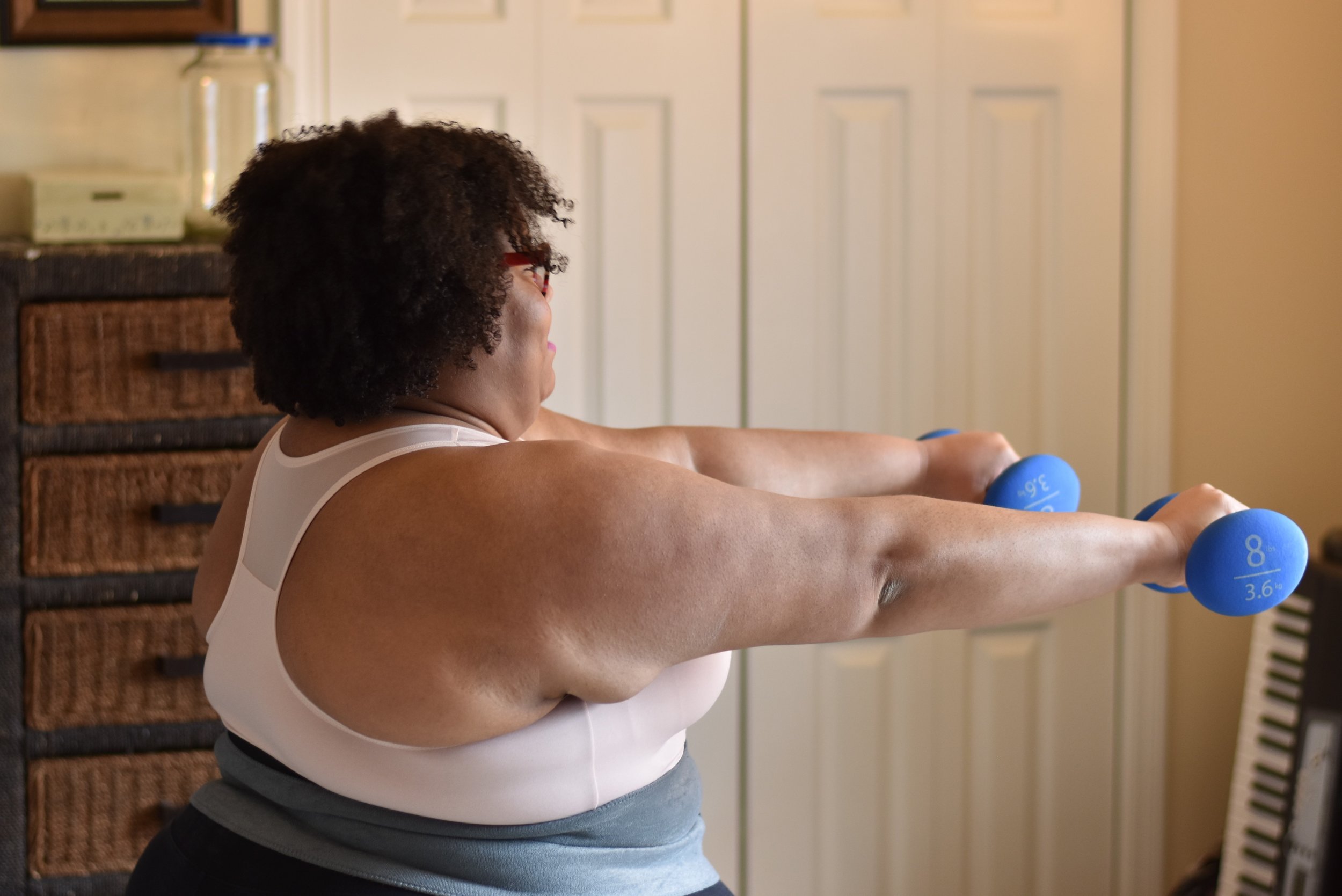 #5 Create a Workout Space At Home
You don't have to build your Summer body in a gym. I struggle with consistently showing up to the one I PAY to belong to...and they have massage chairs! I realized I need a space at home to get even 30 minutes in of ME TIME. Move your couch, bed, dining room table, etc., and start moving! Still feeling claustrophobic? Get outside and take a walk! Use your natural surroundings to keep your mind off of all the walking. Breathe in the fresh Spring air and watch your cares melt away. This is a mental game baby...make no mistake about it!
TRY OUT THESE WORKOUT BRAS! I included the one I'm wearing in this post!
Would you try any of these recommendations? Let me know in the comments below!
Enjoy Today!
xo-Sierra